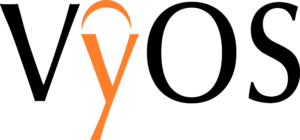 More than one year after publishing a previous VyOS version, the new VyOS 1.1.8 is finally released. VyOS is an open source network operating system that can be installed on physical hardware or as a virtual machine. It is based on GNU/Linux and joins multiple applications such as Quagga, ISC DHCPD, OpenVPN, StrongS/WAN and others under a single management interface. VyOS is a cheap and effective solution for those who want to learn Junos like CLI.
Linux user can use my installation scripts for zero-touch VyOS deployment. Scripts download the newest stable VyOS x86-64 Live ISO image from web, create VMware VMDK disk and install VyOS from ISO on the disk. The scripts are available here (part 1.1).

Picture 1 - VyOS Version 1.1.8
Note: The scripts are tested on Linux with installed Qemu, KVM and Expect. First,  run the Bash script deploy vyos.sh. The script downloads the latest VyOS ISO image. Then run the Expect script install vyos.exp  that  install on VyOS Live CD.