In the tutorial we are going to setup network infrastructure for a voice lab based on Cisco Unified Communication Manager - CUCM. First we install VMware Workstation 10 on Debian Linux. Afterwards Windows 7 is going to be installed on VMware virtual machine. Once Windows installation is finished a Cisco IP software phone 7960 - Cisco IP communicator - CIPC will be installed on Windows.
Another virtual machine will be deployed with Linux Core. Any OS can be installed but Core Linux seems to be a right choice due to its extremely little RAM and hard disk space requirements.
The next step is Open vSwitch configuration. Openvswitch installation on Debian Linux was introduced here. Openvswitch represents a single point where all virtual machines are connected together. It also connects Virtual machines to Cisco Catalyst 3550. Cisco Catalyst 3550 offers network services such as routing, firewalling, DHCP and connects hardware Cisco IP Phone 7961 to our lab network.
Once Open vSwitch and Catalyst 3550 are fully configured we will go ahead and install CUCM on a virtual machine. CUCM will be configured to support local calls between Cisco IP phone 7961G and Cisco IP Communicator.

Installation and Configuration Tasks Required to Deploy Branch Office Systems
1.1    VMware Workstation Installation on Debian Linux,
1.2    Windows 7 Installation on VMware Workstation,
1.3    Cisco IP Communicator Installation,
1.4    Linux Core Installation on VMware Workstation,
1.5.1 Open vSwitch Configuration - Introduction,
1.5.2 Open vSwitch and VMware Workstation Configuration,
1.6    Cisco Catalyst 3550 Switch and Belkin  N+ Wireless Router Configuration,
1.7    Cisco Unified Communication Manager Installation on VMware Workstation,
1.8    Cisco Unified Communication Manager Configuration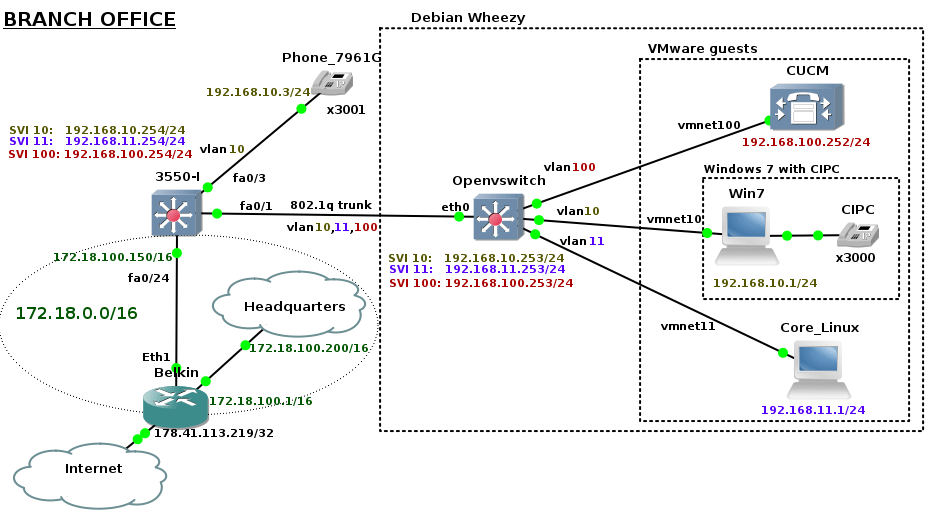 Picture 1 - Branch Network Topology (click on image to enlarge)
Once we are able to make a phone call between Cisco IP phones inside Branch office we will stop CUCM configuration and connect Branch office LAN segment to Headquarters via a central connection point. The point is represented by Belkin SOHO router which connects segments together and connects whole infrastructure to the Internet.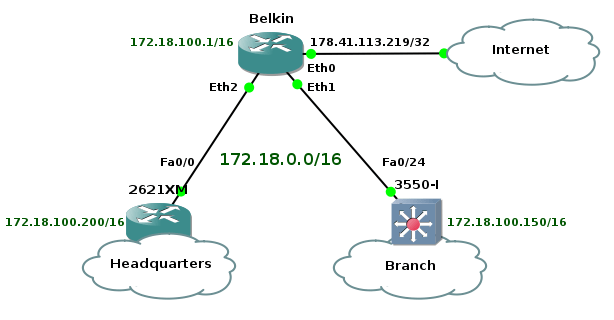 Picture 2 - Headquarters and Branch Office Local Area Networks Connected via Belkin Router
Installation and Configuration Tasks Required to Deploy Headquarters Systems
1.9    Cisco 2621XM and Belkin N+ Router Configuration,
1.10  Connecting Headquarters and Branch via SIP trunk,
1.11  Filtering Traffic on Headquarters Router with Access Lists.
Below is the Headquarters network topology. As an installation and configuration of Headquarters LAN network and systems is very similar to installation and configuration of Branch LAN network and systems we will not discuss it. Instead of it we only show additional configuration that is needed to successfully connect both locations.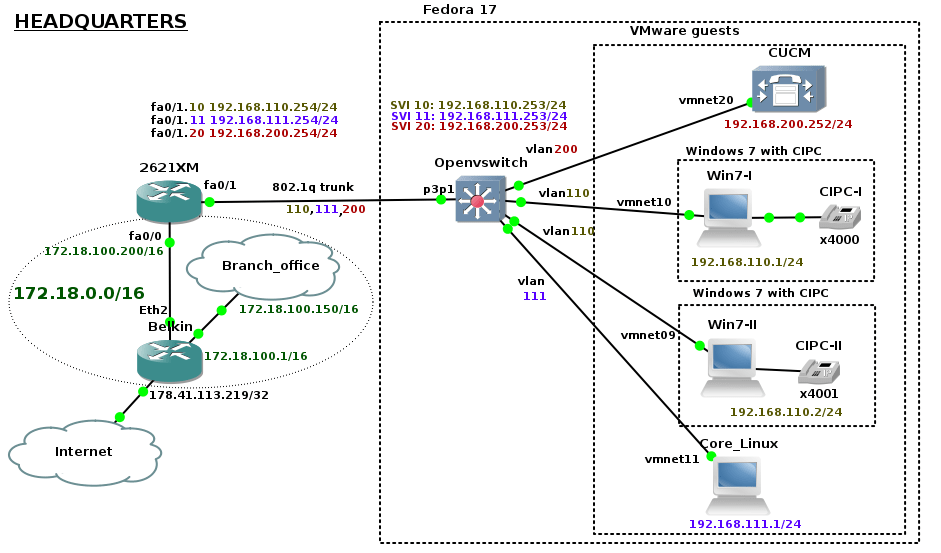 Picture 3 - Headquarters Network Topology (click on image to enlarge)
Used Hardware - Branch
Cisco Catalyst 3550 multilayer switch
Belkin F5D8235-4 N+ Wireless Router
Cisco IP phone 7961G
Laptop Compaq 8510p occupied with
- Intel Core 2 Duo T7700 / 2.4 GHz
- 3 GM RAM memory
- 120 GB hard disk
Used Software - Branch
Linux Debian Wheezy kernel 3.2.0-4-686-pae
Linux Core 5.1
WMware Workstation 10.0.1
Cisco Unified Communication Manager 8.5.1
Cisco IP Communicator 8.6.1.0
Openvswitch 2.0.0
Used Hardware - Headquarters
Cisco router 2621XM

Laptop Asus ASUS-K55VM-SX170V occupied with

- Intel i7-3610QM
- 8 GM RAM memory
- 1000 GB hard disk
Used Software - Branch
Linux Fedora 17 kernel 3.9.10-100.fc17.x86_64
Linux Core 5.1
WMware Workstation 10.0.1
Cisco Unified Communication Manager 8.5.1
Cisco IP Communicator 8.6.1.0
Openvswitch 2.0.0