Hi,
I created video in which I showed how to run multiple Qemu instances in  GNS3 installed on Windows.  There is a bug in Qemu, installed on Widows  which prevents you to run more than one Qemu instance. This video is mainly for Windows users because bug is presented only in Windows OS. Copying base image to the directory where FLASH is not properly created  and its renaming to FLASH is workaround for this bug.
Linux users need to set only Qemu General setting and Qemu Host setting table and they can run multiple Qemu instances without any tricks.
There is also Qemu - General Setting and Host setting configuration showed in this video.  Vyatta, LiSA (Linux l3 switch) and Microcore Linux should be configured in GNS3 Qemu Host Table.
JunOS configuration is similar to Qemu Host configuration  but it is done in JunOS table (not showed in this video).
You should consider RAM requirements for JunOS, Vyatta and LiSA.  RAM 48MB is enough for small Microcore  image but you need minimum 128 MB for those three Qemu images.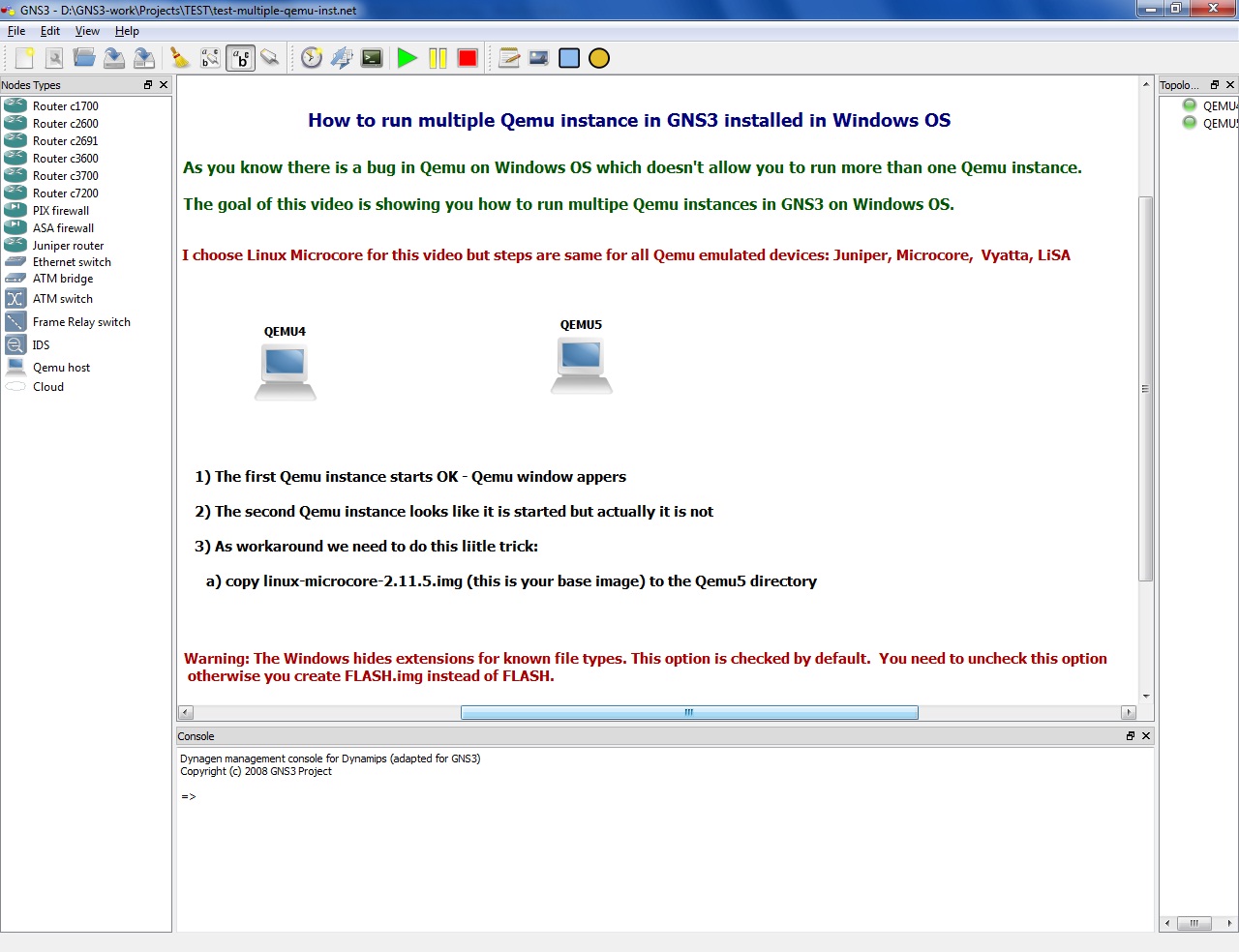 You can download a video from here:
http://www.4shared.com/video/8JmJRYQI/multiple-qemu-instances.html